Given the variety of deck stains in the market selecting the right product can be a complicated affair even for experts. However, to achieve the best results on your wooden deck you must pick a suitable product that has all the best qualities. As such, our finishing experts have narrowed down two products that are top picks when it comes to deck staining. Arbocoat vs. Cabot deck stains offer excellent properties. However, a closer look at these two products will reveal which one offers the best qualities that match your personal preferences. 
Key Differences between Arborcoat and Cabot Stains
| Factor | Arborcoat Stains | Cabot Stains |
| --- | --- | --- |
| Environmental Impact | High VOC content | Low VOC content |
| Recommended Use | The application can be achieved with a brush, roller, and sprayer | decks, exterior furniture, and fences |
| Protection Level | Good protection against the weather though not as better as Cabot | These offer the best protection against sunlight and water |
| Appearance | Come in thousands of colors to choose from | decks, sidings, or outdoor wood furniture when the appearance of these projects is a key consideration |
| Maintenance | These require frequent Maintenance without which they deteriorate fast | Last longest even without Maintenance. However, maintenance is recommended to achieve the best results for the longest time |
| Application | The application can be achieved with a brush, roller and sprayer | The color range is limited |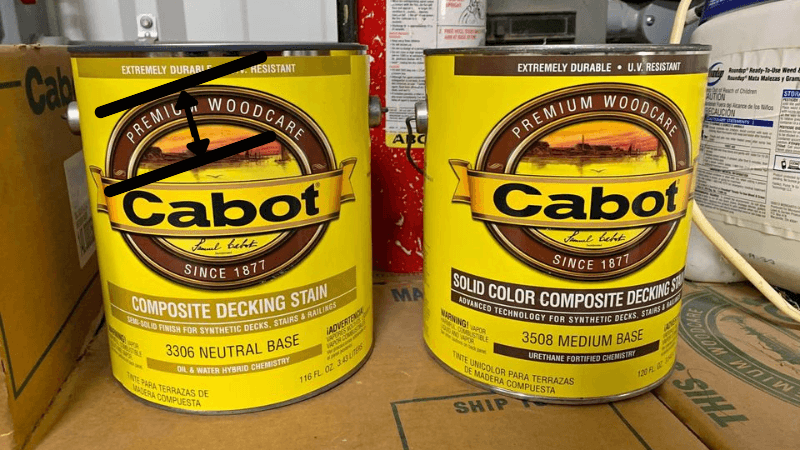 Comparative Analysis
Arborcoat
Cabot
Features and Benefits
Limitations and Considerations
Arborcoat
Available in a range of thousands of colors
Not as adhesive as Cabot
Ease of application
Have a strong odor
Superior protection against Ultraviolet radiation
Price for the quality provided
Prevent mold and mildew by blocking water penetration
Cabot
Available in a limited range of colors
Limited range of colors
Available in a limited range of colors
Requires careful application
Low VOC
User friendly
Better prevention of mold and mildew formation
Relatively budget friendly
Offers best protection against UV rays
Offers the best protection against UV rays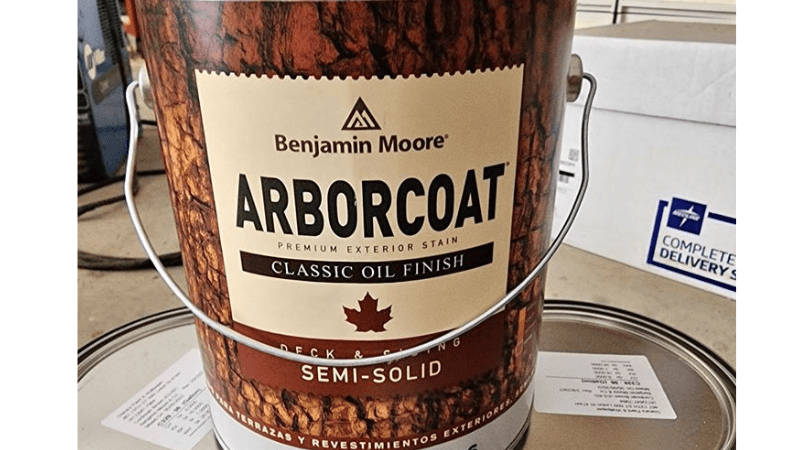 Factors to Consider: Arborcoat vs. Cabot
Stain type and intended
When selecting a deck stain, it is necessary that you keep in mind that both Arborcoat vs. Cabot stains come in numerous varieties formulated for both interior and exterior use. The list above highlights the best exterior stains from both brand names to choose from. All the products listed are suitable for external use on surfaces such as decks, fences, sidings, and even outdoor furniture. However, Arborcoat products come with some desirable features such as fast drying, low VOC, and a wide range of colors.
Pigmentation levels
The pigmentation levels determine the level of colorant used in the stain. The higher the pigmentation level, the more color is available for your deck. One key benefit of pigmentation is that it will offer superior protection against UV rays. Cabot stains boast high levels of pigmentation.
Ease of application and compatibility
Products from both Arborcoatt require only a brush, roller, or sprayer to apply. On the other hand, Cabot requires a little more care as mentioned above. Oil-based products do not require as many coats as water-based or alkyd types. However, oil-based products dry slower than the rest. Moreover, oil-based products have higher levels of VOCs. As such, Arborcoat products are easier to use than most oil-based Cabot products. Cabot water-based products are easy to use.
Performance
Arborcoat stains boast greater versatility as they can be used on both exterior and interior wood surfaces. However, Cabot oil-based stains are only suitable for exterior use. However, Cabot products are cost-friendly compared to Arborcoat products and have better adhesion for exterior wood surfaces.
Conclusion: Arborcoat vs. Cabot
Both these brands have excellent protective qualities and come in a variety of colors and sheen. They offer unmatched protection against UV light, are water repellents, and hide the marks present on the wood. However, these differ in several other factors. For instance, Arborcoat stains are easier to work with compared to oil-based Cabot stains. Moreover, Arborcoat can be used for both interior and exterior purposes, unlike Cabot which are most exterior stains. Consequently, the choice between the two groups comes down to exactly what you want for your deck. However, most decisions are based on the color options available. Arborcoatt products come in thousands of colors to choose from without compromising performance.
Mego Kimani
Hi there, my name is Mego Kimani, and I am the owner of Woodmeter, a website dedicated to wood finishing. At Woodmeter, we offer a comprehensive resource for woodworkers and DIY enthusiasts, providing information on everything from achieving the perfect finish to product recommendations and technique guides. Our goal is to empower our community with the knowledge they need to create beautiful, long-lasting finishes on their projects, no matter their skill level or experience.