Cedar, known for its aesthetic appeal and exceptional durability, is a popular choice for numerous outdoor projects such as fences, tables, chairs, decks, doors, and more. Despite its inherent strength, cedar, like any other wood used outdoors, is susceptible to degradation caused by sunlight and rain. Over time, these elements can cause the wood to grey, split, warp, and ultimately rot. To safeguard cedar against the destructive effects of ultraviolet light and rain, it is crucial to apply a suitable top coat. This analysis aims to provide a comprehensive list of the finest finishes available for outdoor cedar projects.


The best type of finish for outdoor cedar
Paint
Paint is the best type of finish that you can apply to your cedar wood. The reason why paint boasts this distinction is because its formulation enables it to form a thick film of coat that easily blocks water from penetrating the wood grain. Moreover, since paints come in a variety of colors, the pigment is easily able to block ultraviolet light. However, before choosing to paint your outdoor cedar projects there are several key considerations to note.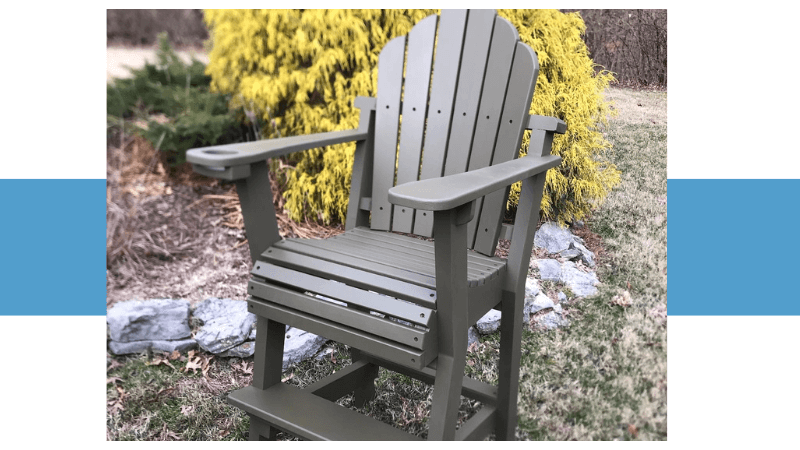 First paints come in two general categories namely oil-based and water-based (latex) paints. Oil-based paints have better durability than water-based paints. For this reason, oil-based paints are best suited for areas that are high traffic such as outdoor furniture sets. On the other hand, water-based paints are better at allowing moisture to escape. As such, these are better suited for applications such as wood sidings. Despite its favorable protection compared to other types of finishes, paints have a downside that directs where they are best suited.
For instance, when it comes to decks and fences, paint can be a bad choice due to the troubles of application. When it comes to these two projects it can be quite difficult to seal off the end grain effectively. As a result, the paint is prone to peeling off which means it will require constant touch up.
Stains
Stains are another top contender for the best finish for outdoor cedar. As the name suggests stains add color to the wood. This is because stains consist of a colorant such as a pigment or dye and a binder which can be a type of finish. Moreover, other types of stains are just dyes and thinners without any binder added to them.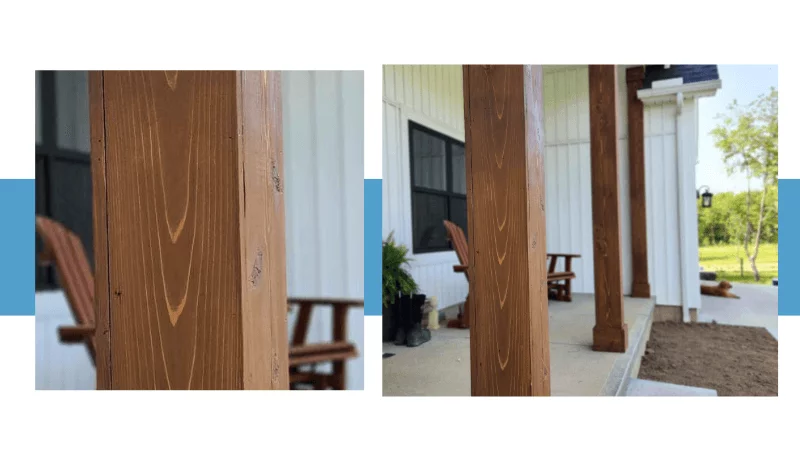 Despite the existence of several types of stains, to protect outdoor cedar, the type of stains used are pigmented stains. These types of stains can provide the needed protection for outdoor cedar by resisting both moisture and ultraviolet light damage. Just like paints, these types of stains contain binders and pigments that are needed for the right protection. Moreover, stains for outdoor use come in several categories based on the binders used and pigmentation. Normally, there are three types of binders namely oil-based, water-based, and alkyd–based. On the other hand, the pigmentation is either semi-transparent or solid color.
Oil-based is the most widely used. The reason for their popularity is the fact they are easy to use since they can be brushed, sprayed, or rolled on a wooden surface. On the other hand, water-based stains are odorless, easy to clean, and less pollutant to the environment. The downside of water-based stains is that may obscure the wood, peel when water gets underneath the skin, and show traffic patterns more easily. When it comes to pigmentation, the darker the pigment the better.
For these reasons, stains are best suited for decks and fences. Moreover, these are a choice finish for cedar-shingle siding and cedar shingles and shakes. Other applications include on furniture and doors.
Clear finishes
Clear finishes are another option when it comes to the protection of your outdoor cedar projects. These form a clear film coat over cedar that provides excellent resistance to water penetration. To protect against ultraviolet radiation, manufacturers add ultraviolet absorbers. These come in different varieties that include marine varnish, spar varnish, oil, and water-based exterior finishes. However, water-based finishes are rarely used.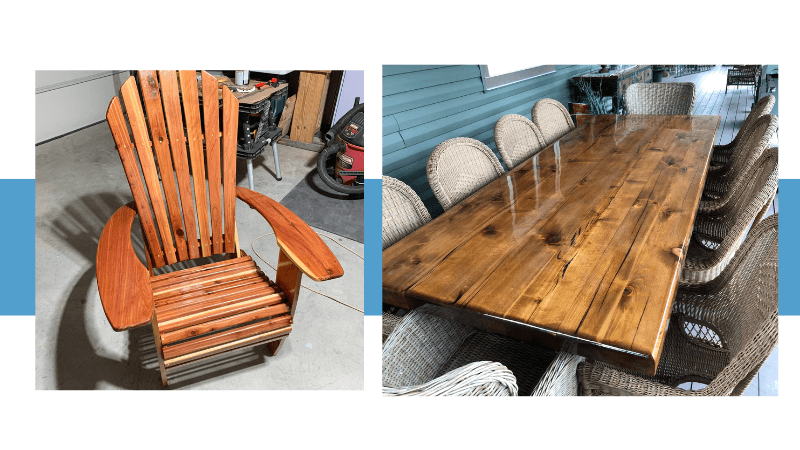 Of these, marine varnishes have ultra-violet absorbers added, spar varnishes have no ultra-violet absorbers added and oils may or may not have ultra-violet absorbers added. Though oils are viable, they may be avoided due to several reasons. First, due to their thinness, they are unable to provide adequate resistance to UV rays. Moreover, linseed oil is susceptible to mildew growth.
The best categories for outdoor cedar are marine varnishes from marinas. Due to their glossy sheen, these are better able to reflect light. Additionally, the ultra-violet absorbers in the varnishes make sure the finish itself lasts longer. Consequently, marine varnishes are best suited for areas with maximum sun exposure. However, peeling may result in case of water being present beneath the finish coat.
Water Repellents
Another unique category of finishes suitable as a top coat for outdoor cedar projects is water repellent. These types of finish consist of mineral spirits with wax or silicon added to repel water. However, they can sometimes be thinned water-based finishes. These are uniquely formulated to be water-repellent. To protect against ultraviolet light, UV absorbers are added that are only effective for a shorter period of time. These types of finishes have several disadvantages. For instance, they only last for a few months, need a lot of repairs, may result in splitting and greying, and provide the least protection for exterior cedar
Factors to Consider when Selecting a Finish for Outdoor wood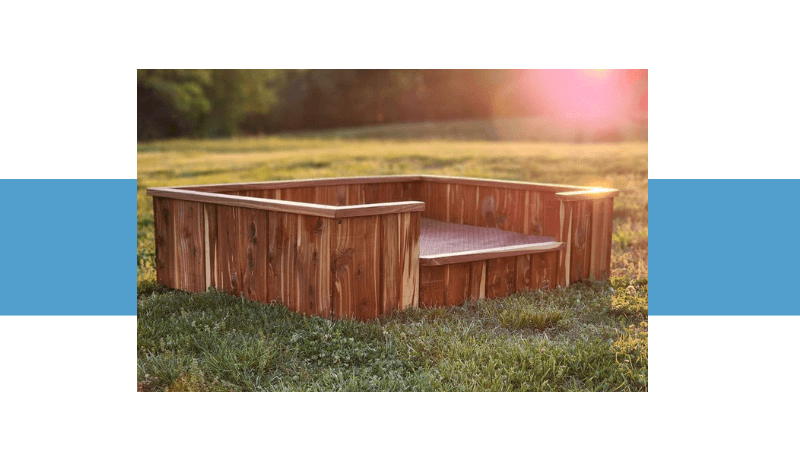 UV protection
Outdoor cedar wood projects are subjected to ultraviolet rays from the sun. Exposure to sunlight for a long time will cause your outdoor cedar projects to deteriorate. Often, deterioration involves greying, splitting, and warping. As such, the best finish for your outdoor cedar projects must have adequate protection against UV light. Paints have the best protection against UV light because they are pigmented. Other types of finishes are either pigmented or added with UV absorbers.
Water Protection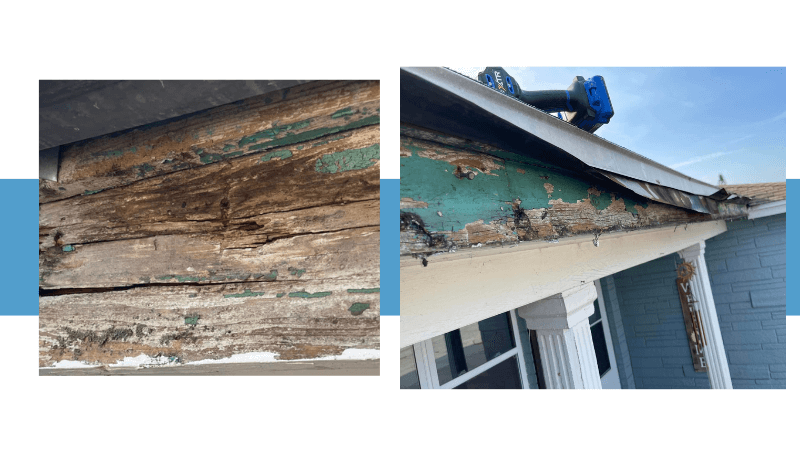 Another key element to protect your outdoor cedar against is water and its effects on wood. Water can lead to the warping, greying and deterioration of cedar over time. Moreover, in the form of moisture, it provides favorable conditions for the infestation of insects. To protect against this, the best finish for outdoor cedar must be water-repellent. Paint forms a thick film on the wood surface. Other types of finishes are uniquely formulated to form a waterproof coat over cedar.
Ease of Application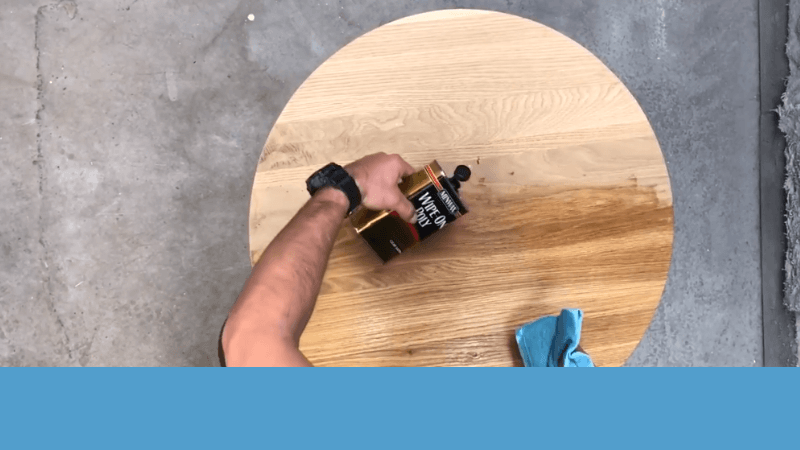 When it comes to the best finish for outdoor use, the application process is a crucial consideration. This is especially crucial if you and not an expert is tasked with the application of the finish. You want a finishing product that is easy to apply.
Different finish products have varying lengths of ease of application. For instance, paints, though being the best, need careful attention when applying since they can be quite difficult to seal off the end grain effectively for projects such as fences and decks. On the other hand, a product with a water base, stains, and clear finishes are often easy to apply. Lastly, you want a finish that applies easily be it through brushing or spraying such as lacquers.
Maintenance
The longevity of outdoor cedar projects is dependent on the maintenance provided to the finish. Indeed, the best finish for outdoor cedar projects is easy to maintain in the long run. All finishes require maintenance because the coat they form on cedar deteriorates with time due to exposure. When this coat is damaged continuously, it will require an easy touch-up to restore it to its initial glory. Hence, the best finish for outdoor cedar should be easy to maintain frequently.
See more on How to pick the right finish
Paints: the best finish for outdoor cedar
Best outdoor paint for cedar
KILZ Siding, Fence, & Barn Exterior Paint,
Kilz is the ultimate choice for all your outdoor painting needs! As the leading paint product on the market, Kilz comes highly recommended by experts and DIY enthusiasts alike. With its exceptional formulation, Kilz is specially designed to deliver outstanding results when painting a wide range of outdoor cedar surfaces, including fences, decks, furniture, barns, and more.
Don't settle for subpar paint products that disappoint. Choose Kilz, the trusted brand that offers unmatched quality, vibrant colors, and long-lasting protection. Elevate your outdoor spaces with Kilz and experience the difference today
We earn a commission if you make a purchase, at no additional cost to you.
Why pick the Kilz paint for your cedar
When it comes to painting exterior cedar, the decision is often driven by the desire for a specific color while maintaining excellent protective qualities. Kilz offers an exceptional solution that combines stunning aesthetics with top-notch protection for your fences, decks, siding, and barn. This paint not only delivers unmatched beauty but also provides outstanding defense against harmful ultraviolet rays, water, and moisture damage that can affect your cedar.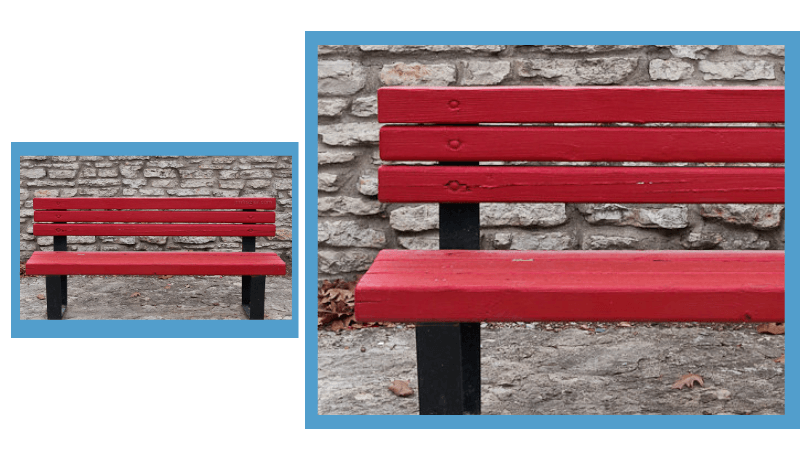 One of the key features of this product is its unique oil and water-based formula, which ensures superior adhesion to your wooden surfaces. This quality ensures a long-lasting finish and provides the best defense against issues like cracking, peeling, and blistering. Specifically, we went with a beautiful red color matte finish, to adding a touch of elegance but you can pick another color if you wish.
If you're considering paint as the finish for your outdoor cedar projects, we highly recommend Kilz. Not only does it offer a wide range of colors to choose from, but it also provides the best protection against deterioration. Moreover, Kilz is competitively priced, making it the ultimate choice in the market for your painting needs.
Best latex paint for outdoor cedar
Rust-Oleum Painter's Touch Latex Paint
Rust-Oleum paint sets the standard as the finest water-based paint for all your indoor and outdoor projects. Whether you're working on cedar furniture or any other wood types, this paint offers remarkable versatility and exceptional results that surpass all expectations.
While commonly used for decks, fences, and sidings, Rust-Oleum is equally suitable for indoor cedar projects and beyond. Its unmatched features make it the ideal choice for any painting endeavor. Say goodbye to worries about chipping and fading, as Rust-Oleum provides unparalleled protection that ensures your surfaces retain their beauty for years to come. Additionally, its fast-drying formula enables you to complete your projects efficiently, saving you time and effort.
We earn a commission if you make a purchase, at no additional cost to you.
Why pick this Rust-Oleum paint
Thanks to its water-based formulation, Rust-Oleum offers numerous advantages over oil-based paints. Notably, it has low VOC content, resulting in minimal odor and providing a comfortable working environment for extended periods. This means you can take your time to perfect your indoor and outdoor projects without any rush. Furthermore, Rust-Oleum's versatility shines through, as it can be seamlessly utilized for various indoor applications, making it a wise investment for all your painting needs.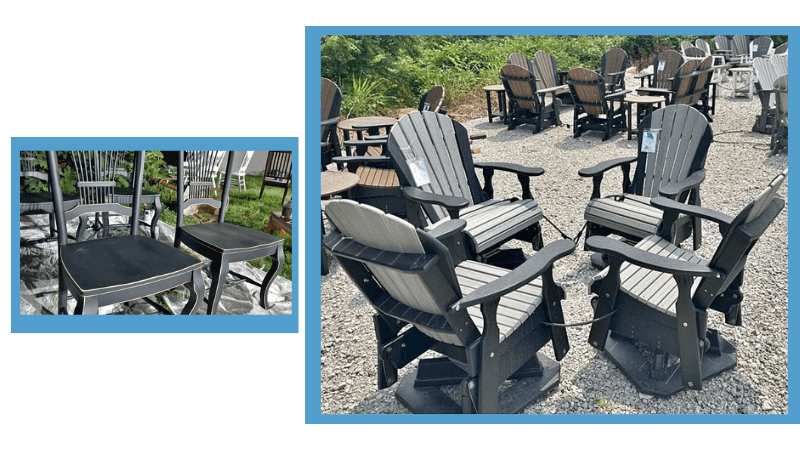 Embrace the flexibility and reliability of Rust-Oleum paint for both indoor and outdoor projects. Its exceptional performance, durability, and ability to create stunning finishes make it the go-to choice for any surface. Whether you're revitalizing your outdoor cedar furniture or embarking on an indoor transformation, Rust-Oleum delivers remarkable results that will leave you impressed. Unlock the potential of this exceptional paint and elevate your painting projects to new heights.
Best Stain finish for outdoor cedar
Storm Stain Protector
When it comes to staining your outdoor cedar projects, Storm Stain Protector reigns supreme as the ultimate choice. Whether you're looking to enhance the beauty of your decks, fences, furniture, or more, this stain delivers unmatched performance and lasting results.
While paints provide a high level of protection, stains possess their own unique qualities that set them apart. If you desire a finish that not only coats the surface but also penetrates the wood, imparting a natural and timeless appearance, stains are the way to go. What's more, with Storm Stain, there's no need to pre-stain the wood before application, simplifying the staining process.
We earn a commission if you make a purchase, at no additional cost to you.
Why pick this stain?
Storm Stain sets the standard as the unrivaled stain in the market, delivering a range of exceptional features that surpass expectations. Serving as both a stain and a sealer, it provides comprehensive protection for your outdoor cedar projects, shielding them from the most extreme weather conditions, such as harmful ultraviolet radiation and water damage. And the best part? All of this is achieved in just a few coats. Imagine the time and effort saved by combining staining and sealing into one streamlined process.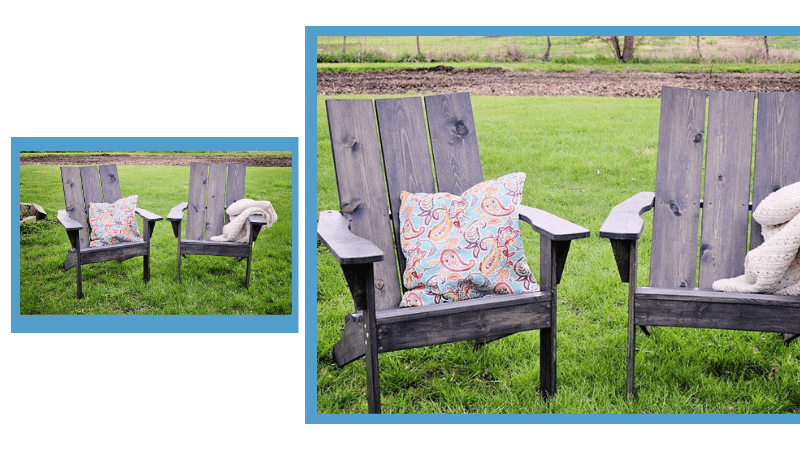 But that's not all – let's not forget that Storm Stain also offers the easiest maintenance solution available. Say goodbye to tedious upkeep and time-consuming prep work that other options may require. With Storm Stain, maintaining your outdoor cedar becomes a breeze. The hassle of extensive maintenance routines and complicated preparation processes is greatly reduced.
Choose Storm Stain Protector for an unparalleled staining experience that combines the best of both worlds. Elevate the appearance of your outdoor cedar projects while enjoying long-lasting protection and incredible value.
Best water-based stain and sealer
#1 Deck Premium Wood Fence Stain and Sealer
When it comes to stains, working with oil-based formulations can often be challenging. However, with Deck Premium stain, you can achieve the same exceptional features found in more durable oil stains, but with the added benefits of a water-based formula that guarantees a very forgivable application.
Oil-based stains not only pose risks to the environment but also present potential health hazards to those handling them. Deck Premium, on the other hand, offers a safer alternative with its water-based formulation.
We earn a commission if you make a purchase, at no additional cost to you.
Why choose this Stain and Sealer
Deck Premium stain possesses a multitude of features that set it apart. It proudly boasts the distinction of being the longest-lasting protection stain, eliminating the need for frequent reapplication. Additionally, its versatility provides you with various application options, allowing you to tailor the staining process to your specific project requirements.
Overall, Deck Premium stain is highly recommended as the safest choice for your outdoor cedar projects. Not only does it prioritize safety during handling, but it also offers an extensive range of colors to suit your preferences. Furthermore, this stain provides excellent protection against greying, splitting, and the formation of mildew, ensuring the longevity and beauty of your cedar. And with its fair pricing, Deck Premium Stain offers outstanding value for your investment.
Best clear finishes for outdoor cedar
Rust-Oleum Marine Spar Varnish
If preserving the natural look of your outdoor cedar projects is a top priority, look no further than this highly recommended product. Designed specifically for outdoor finishing enthusiasts who wish to maintain the authenticity and beauty of their projects, it offers unrivaled protection without compromising its recognizable natural appearance.
When it comes to safeguarding your outdoor cedar from the damaging effects of intense ultraviolet radiation and rain, Rust-Oleum 207008 Marine Spar Varnish is the ultimate solution. Its unique formulation provides superior protection against water, ensuring your cedar remains free from mold, mildew, and splitting.
We earn a commission if you make a purchase, at no additional cost to you.
Why choose this Varnish
One important consideration to note is that a slight yellowing effect is common with this clear finish. However, this warm tone can actually complement darker cedar wood, adding to its visual appeal. It's important to keep this in mind when choosing Rust-Oleum 207008 Marine Spar Varnish for your outdoor cedar projects. The slight yellowing can enhance the natural beauty of the wood, creating a warm and inviting aesthetic.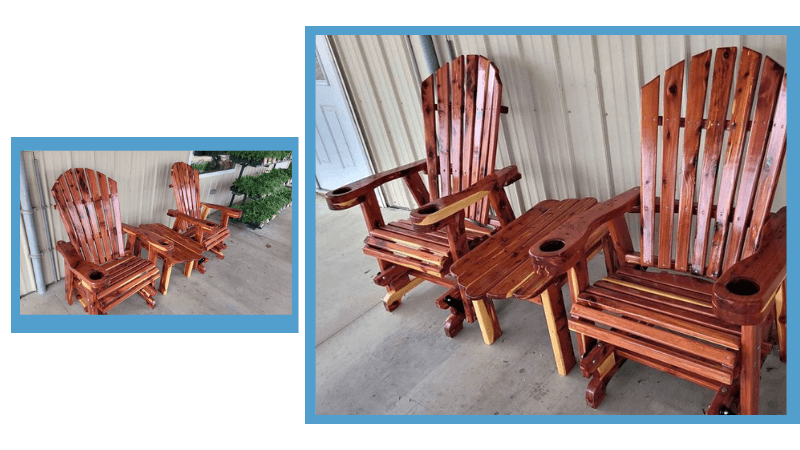 What sets Rust-Oleum apart is its ability to adapt to changing weather conditions. Formulated to expand and contract with the wood, this varnish ensures that as the wood warps, the finish moves with it. This exceptional characteristic maintains the adhesive bond of the finish, preventing any compromise in its protective qualities.
If you prefer clear coats for your outdoor cedar projects, Rust-Oleum is the best marine spar varnish option available. It beautifully preserves the natural color of cedar, allowing its inherent beauty to shine through. Furthermore, with a range of sheen options to choose from, this product enhances the appearance of your cedar projects according to your personal preferences.
Best water-based polyurethane for outdoor cedar
ZAR Exterior Water Based Polyurethane,
When it comes to preserving the natural look of outdoor cedar, polyurethane clear coats are a popular choice. To maintain the rich, natural color of your cedar while protecting it from the damaging effects of harsh ultraviolet radiation and rain, ZAR stands as the ultimate polyurethane product.
Polyurethane clear coats are renowned for their exceptional protective qualities, and they are available in both oil-based and water-based formulations. ZAR takes the spotlight here as the best polyurethane product, specifically due to its water-based formulation. This unique formulation offers several advantages for your outdoor cedar over other finishes.
We earn a commission if you make a purchase, at no additional cost to you.
Why pick a water-based poly for cedar?
One significant advantage of ZAR as a water-based polyurethane is its minimal yellowing effect. Water-based finishes are known for being the least prone to yellowing over time, making ZAR an excellent choice for those who wish to showcase the natural grain of cedar in its most pristine and authentic appearance.
In addition to its health-conscious formulation, ZAR offers the convenience of rapid drying properties, reducing the number of coats required for application. This ensures a faster and more efficient process, allowing you to enjoy your outdoor cedar furniture without delay. Furthermore, cleaning ZAR is a breeze, requiring only soap and water, so you can relax and host barbecue parties without worrying about grease stains tarnishing your cedar.
ZAR truly excels as the best polyurethane for outdoor cedar due to its formulation's ability to not only block ultraviolet radiation but also accommodate the wood's natural expansion and contraction with changing weather conditions. The level of protection it provides is exceptional, safeguarding the longevity of your cedar while enhancing its inherent beauty without making drastic alterations.
Summary: Best outdoor finish for cedar
Despite being naturally tough, the choice to finish outdoor cedar is necessary due to exposure to the sun and rain. The best finish for your outdoors not only enhances the natural qualities of cedar but also bestows new ones. For instance, the best type of finish will provide protection against the deterioration caused by UV rays and rain. Consequently, this guide for the best finish for outdoor cedar simplifies the often-complex task of deciding on the type of finish to use on outdoor cedar.
Mego Kimani
Hi there, my name is Mego Kimani, and I am the owner of Woodmeter, a website dedicated to wood finishing. At Woodmeter, we offer a comprehensive resource for woodworkers and DIY enthusiasts, providing information on everything from achieving the perfect finish to product recommendations and technique guides. Our goal is to empower our community with the knowledge they need to create beautiful, long-lasting finishes on their projects, no matter their skill level or experience.