When it comes to finishing, many people overlook finishing tools. In reality, good tools will make it easy to achieve good results. When applying polyurethane to the floor not all brushes are suitable.
This article will cover some of the things to look for when purchasing a finishing brush and our best brush for polyurethane floors.
A brush for finishes
water-based and oil-based specific brushes
Finishes are primarily of two types as far as brushes are concerned; water-based and oil-based finishes. There are brushes that will work well with oil-based finishes and be terrible to use with water-based ones. Such brushes are natural bristle brushes. Natural Brushes will tend to splay as soon as it gets wet.
Flagged bristles are best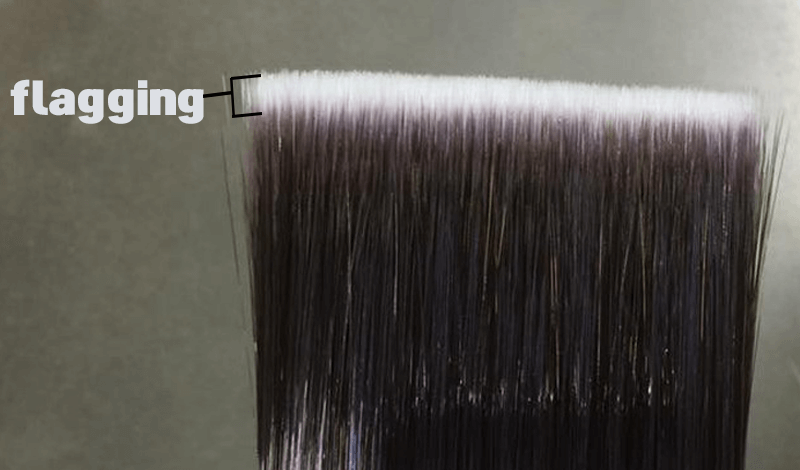 Finishing brushes should have flagged bristles. the flagging at the end of the brush makes it smooth and helps spread the finish without leaving brush strokes. Some of the cheaper brushes sold at hardware stores tend to have less or no flagging. When you use such brushes your finish will have "furrows" that will dry that way. The depth of the flagging is also of importance and a deeper one gives a more smooth finish.
Things to look for in a floor-finishing brush
The essential considerations in picking a poly brush for the floor are the size and the bristles of the brush. The standard size of a floor finishing brush is 4″. Anything above 4″ is overkill and can become too bulky for maneuverability.
The bristle material on the other hand has to be compatible with the type of polyurethane finish. The smoothness of the bristle ends also ensures that you get a smooth finish and can easily feather areas that need to be smoothed out.
Best polyurethane brush for floor
The best brush for use with poly on floors is the Purdy Syntox Series. This brush has extra soft bristles that are excellent for a smooth finish.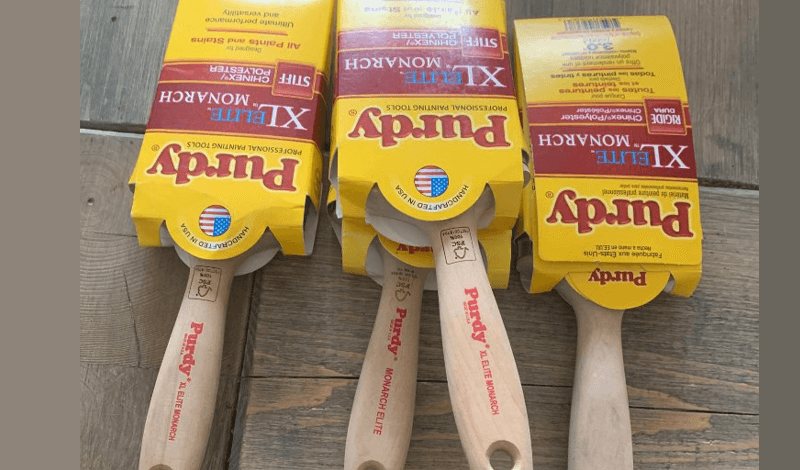 the brush is easy to clean which is a vital factor that ensures the brush's longevity. You will hardly see any bristles come off during use. The only downside to this brush is its size. being the only brush purdy recommends for use with poly it's a great brush for the job. But it only comes in 3 inches which is an inch shy of our standard size brush for floors.
The brush that purdy has that is 4″ is Purdy Nylox Swan Paint. They do not directly promote it as a poly brush and I have not used it for such a job as applying poly on floors.
How to spread poly on the floor with a brush.
The process of spreading the finish on the floor with a brush is not complicated. For the most part, you need to spread in the direction of the grain. Make sure to make adequate overlaps and feather out the bumps on the overlaps. Below is a video on Using a Brush on Hardwood Floors to apply Polyurethane.
Mego Kimani
Hi there, my name is Mego Kimani, and I am the owner of Woodmeter, a website dedicated to wood finishing. At Woodmeter, we offer a comprehensive resource for woodworkers and DIY enthusiasts, providing information on everything from achieving the perfect finish to product recommendations and technique guides. Our goal is to empower our community with the knowledge they need to create beautiful, long-lasting finishes on their projects, no matter their skill level or experience.