Welcome to the ultimate guide on preserving pressure-treated lumber! Whether you're a DIY enthusiast or a homeowner looking to maintain your outdoor structures, this holistic article aims to provide you with essential knowledge and practical tips.
We'll begin by exploring what pressure-treated lumber actually is. We'll delve into the unique properties that make it ideal for outdoor projects. Then, we'll address a common question: should you seal pressure-treated wood? And if the answer is yes, we'll discuss when and how to seal it effectively.
If you're looking to transform the green or brown color of pressure-treated wood, fear not! We've got you covered with simple and beginner-friendly wood staining techniques. Rest assured, you'll be able to bring out the true beauty of your pressure-treated wood.
Lastly, we'll present a handpicked selection of tried and tested products. These products are specifically designed to help protect your pressure-treated wood from the elements. With these recommendations, you can ensure the longevity and beauty of your outdoor structures for years to come.
So, let's dive in and discover the secrets to preserving your pressure-treated lumber with confidence!
What is pressure-treated lumber?
Pressure-treated lumber refers to wood that has undergone a special preservation process to enhance its durability and resistance to decay, insects, and weathering. The treatment involves placing the lumber in a pressurized tank where chemicals are forced into the wood fibers.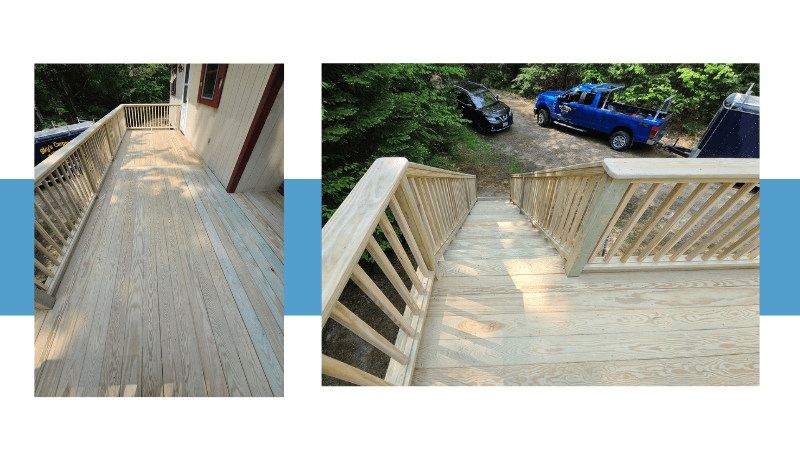 Typically, the chemicals used in pressure-treated wood include copper-based compounds, such as alkaline copper quaternary (ACQ) or copper azole. These chemicals penetrate deep into the wood, creating a protective barrier that helps prevent rot, decay, and termite damage.
Pressure-treated lumber is commonly used for outdoor projects, such as decks, fences, and landscaping structures, where exposure to moisture and environmental elements is a concern. So why even seal it?
Does pressure-treated wood need to be sealed?
Yes, it is important to seal pressure-treated wood to maintain both its durability and appearance. Pressure-treated wood, while resistant to rot and insects to some extent, can still absorb moisture when exposed to rain or other water sources. This absorption leads to swelling and subsequent drying under the sun, causing the wood to shrink. Over time, this cycle can result in cracks, splinters, and warping of the wood.
Furthermore, the chemical preservatives used in pressure-treated wood can deteriorate over time due to exposure to sun and rain. Sealing the wood creates a protective barrier that helps retain the effectiveness of these preservatives for a longer period.
By applying a quality sealer, you can preserve the longevity of pressure-treated wood by preventing moisture-related damage, maintaining the effectiveness of the preservatives, and providing crucial UV protection to slow down color fading caused by sun exposure.
How soon can you seal pressure-treated wood?
To determine when you can seal pressure-treated wood, it is crucial to allow the wood to dry properly after the pressure-treatment process. The drying time depends on several factors, including climate, weather conditions, wood type, thickness, and the length of time the wood has been in storage or since it was treated.
Pressure-treated wood begins to lose excess moisture as soon as it leaves the pressurized tank. However, the time it takes for the wood to dry completely can vary. In general, it can take from a few weeks to six months for the wood to reach an appropriate moisture level for sealing.
The Bead Test
To determine if the pressure-treated wood is ready for sealing, the Bead Test is a reliable method. By pouring water onto the wood surface, you can observe if the water beads up (indicating the wood is still wet and needs more time to dry) or if it is absorbed or "sips" into the wood (indicating the wood is dry enough to proceed with sealing).
The best sealer for pressure-treated wood
Seal-Once Marine Premium Wood Sealer
The Seal-Once Marine Premium Wood Sealer is a remarkable product that stands out in the market for its exceptional qualities. One of its notable features is the minimal odor it emits, setting it apart from other sealers that often have strong and toxic smells. This makes it a favorable choice for individuals who are sensitive to chemical odors.
The sealer applies smoothly and evenly with a brush, leaving behind a clear finish. While initially appearing slightly milky, it quickly dries to a transparent state. Following the recommended application method, a second coat can be applied after 45 minutes, while the surface is still slightly damp. This ensures optimal performance and protection.
We earn a commission if you make a purchase, at no additional cost to you.
The water resistance provided by the Seal-Once sealer is impressive. When the sealer is applied to a surface and sprayed with water, it forms beads that easily roll off, indicating its excellent protective properties. This feature is particularly valuable for wood surfaces that are exposed to moisture, as it helps to prevent water penetration and damage.
The sealer also offers protection against scratches. While minor scratches may still occur on the treated surface, they tend to be shallower compared to untreated surfaces. This suggests that the Seal-Once sealer provides an added layer of defense, helping to maintain the appearance and integrity of the wood and keeping the preservatives in your pressure-treated wood intact and active.
In terms of specifications, the Seal-Once Marine Premium Wood Sealer is water-based and effectively resists UV rays and moisture. It is designed to require two coats for optimal results, ensuring thorough coverage and protection for the wood.
It's worth noting that some users have reported a thin application texture, which may require multiple coats to achieve the desired outcome. However, considering its overall performance and benefits, this is a minor concern that can be managed with proper application techniques.
Trying to change the green color of pressure-treated wood?
Ready Seal Exterior Wood Stain and Sealer
Introducing Ready Seal Exterior Wood Stain and Sealer, the ultimate solution for enhancing and protecting your pressure-treated lumber. With its unique formulation, this product combines the qualities of a sealer and a stain, offering unparalleled convenience and results.
One of the standout features of getting a sealer+stain combo is the extensive range of captivating colors available. Whether you prefer a classic cedar tone, a rich pecan shade, or a deep mahogany hue, there's a color option to suit every taste and complement any outdoor space.
We earn a commission if you make a purchase, at no additional cost to you.
With Ready Seal, application is a breeze. Unlike traditional stains and sealers that require multiple coats and wait time between stain and sealer coats, this product is designed to be foolproof. Simply brush, roll, or spray the formula onto your wood, and watch as it effortlessly spreads and adheres. Its self-leveling properties ensure a smooth and uniform finish, eliminating streaks and brush marks. You wont believe how well this product blends in.
In terms of drying time, Ready Seal delivers impressive efficiency. Within a short period, typically 48 hours, the product dries to a beautiful and touchable finish. This means you can enjoy your newly stained and sealed wood sooner, without the long wait associated with other products.
Ready Seal Exterior Wood Stain and Sealer has earned its reputation as a top choice among homeowners, contractors, and DIY enthusiasts. Its ease of use, outstanding protection, and stunning finishes have garnered praise from countless users. However, it's important to note that individual experiences may vary based on application technique, wood type, and environmental factors.
Best paint for pressure-treated wood (Decks & Outdoor steps)
TotalBoat TotalTread Non-Skid Deck Paint
Revitalize and protect more than just your deck with TotalBoat TotalTread Non-Skid Deck Coating. While it excels as a deck paint, this versatile solution also delivers exceptional results on other pressure-treated lumber surfaces such as fences, ensuring a consistent and reliable finish throughout your outdoor spaces.
Crafted with durability in mind, TotalTread's polyurethane formula guarantees a rugged, textured surface that withstands the test of time. Its high-traction, low-sheen finish is specially designed to resist cracking and peeling, providing long-lasting protection for your wood surfaces.
We earn a commission if you make a purchase, at no additional cost to you.
Safety is paramount, and TotalTread delivers on that front. Once fully dried, it leaves behind a textured, non-slip surface that enhances traction, reducing the risk of slips and falls. Whether you're walking on your deck or leaning against a fence, you can feel confident in the secure footing that TotalTread provides.
TotalBoat understands that value is important, and with one to two coats recommended, a little goes a long way. A single gallon covers up to 300 square feet, ensuring ample coverage for your project.
While TotalTread may come at a slightly higher price point, its outstanding performance and long-term durability make it a worthwhile investment. Achieve professional-quality results that will stand up to the elements, providing years of beauty and protection for your outdoor structures.
TotalBoat TotalTread Non-Skid Deck Coating offers versatility, reliability, and exceptional results beyond just your deck. Transform your outdoor steps and other pressure-treated lumber that needs traction with confidence, knowing that TotalTread is the perfect companion for all your outdoor wood projects.
How to seal pressure-treated wood
Achieve stunning results with your staining, sealing, and painting projects using these expert tips: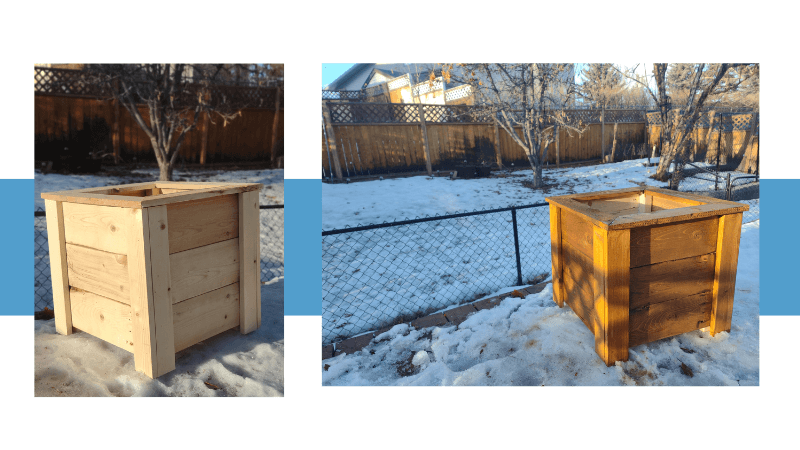 STAINING:
Ensure the surface is dry before applying the stain and reapply as necessary.
Test the dryness of the surface with the "bead test" to ensure optimal conditions for staining.
Look for a stain that offers both water repellency and UV stabilization for superior protection.
Hybrid stain formulations combine the benefits of oil-based stains, such as deep penetration and color retention, with the easy clean-up of acrylic stains.
Opt for semi-transparent stains to enjoy rich, vibrant colors while allowing the natural beauty of the wood grain to shine through.
For exceptional results, we recommend Ready Seal Stain and Sealer. Follow the manufacturer's guidelines for application to achieve the best outcome.
SEALING:
For a natural wood appearance, select a clear water repellent or sealer to enhance and protect the wood.
Apply the water repellent within six weeks of completing your project and reapply annually for ongoing protection.
Choose a sealant that contains UV stabilizers and effective water repellency to safeguard the wood from the elements.
Our top recommendation for a clear water repellent is Seal-Once sealer. Follow the manufacturer's instructions for application to ensure optimal performance.
PAINTING: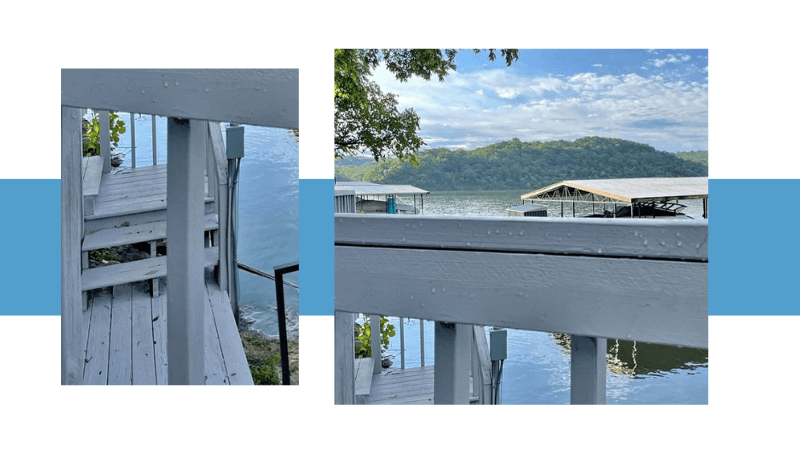 Apply paint when the surface is dry and reapply as needed for touch-ups or maintenance.
Use the "bead test" to check if the surface is adequately dry before painting.
Begin with an alkyd oil-based primer for outdoor to provide a solid foundation for the top coat.
Finish with two coats of high-quality acrylic latex top coat paint for a beautiful and durable finish.
Don't forget to prime any cut ends to ensure consistent coverage and protection.
Follow the manufacturer's guidelines for application to achieve the best results.
Revitalize and protect your pressure-treated wood surfaces with confidence, using these recommendations and following the specific instructions provided by the manufacturers. Enjoy the transformation and long-lasting beauty of your stained, sealed, or painted projects.
Mego Kimani
Hi there, my name is Mego Kimani, and I am the owner of Woodmeter, a website dedicated to wood finishing. At Woodmeter, we offer a comprehensive resource for woodworkers and DIY enthusiasts, providing information on everything from achieving the perfect finish to product recommendations and technique guides. Our goal is to empower our community with the knowledge they need to create beautiful, long-lasting finishes on their projects, no matter their skill level or experience.